SonicWall New Products

Newest Products from SonicWall!

SonicWall Email Security Appliance
Solve the unique email security needs of your organization - whether you have one user or 100,000. From appliances and software to virtual appliances and services, our flexible solutions offer powerful protection against spam, phishing, viruses, and even ransomware threats - at a low total cost of ownership. Contact an Email Security Expert for more information!
SonicWall Gen 7 NSSP Models
The SonicWall Network Security services platform™ (NSsp) series has next-generation frewalls with high port density and multi-gig speed interfaces, that can process several million connections for zero-day and advanced threats. Designed for large enterprise, higher education, government agencies and MSSPs, it eliminates attacks in real time without slowing performance. It is designed to be highly reliable and deliver uninterrupted services to organizations.
SonicWall Network Security Appliance Series
SonicWall Generation 7 (Gen 7) Network Security Appliance (NSa) next-generation firewalls (NGFWs) offers medium- to large-sized enterprises industry-leading performance at the lowest total cost of ownership in their class.
SonicWall Cloud Edge Secure Access
SonicWall Cloud Edge Secure Access is built to respond to the anytime, anywhere business world, whether on-prem or in the cloud. It delivers simple network-as-a-service for site-to-site and hybrid cloud connectivity with Zero-Trust and Least Privilege security as one integrated offering.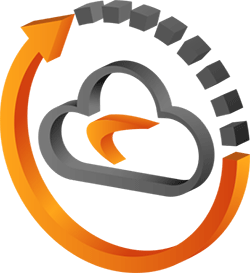 SonicWall Switches
The SonicWall Switches are designed to connect SonicWall firewalls with wireless access points, IP surveillance cameras, VoIP phones, and other PoE-capable devices, as well as other Ethernet-based networking equipment or computers. The Switch provides simple, yet powerful PoE manageability with features such as: IEEE 802.3af or IEEE 802.3at/af ports, PoE port management, port mirroring, voice VLAN, QoS, static routing, 802.1x authentication, and access point management.