SonicWALL TZ 200 Wireless Series

Uncompromising Security and Performance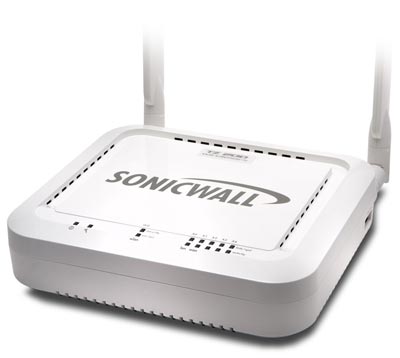 Pricing Notes:
All Prices are Inclusive of GST
Pricing and product availability subject to change without notice.
SonicWALL Analyzer Reporting Software
SonicWALL® Analyzer is an easy to use web-based traffic analytics and reporting tool that provides real-time and historical insight into the health, performance and security of the network.
Learn more!
SonicWALL Analyzer Reporting Software For SOHO, TZ1xx, TZ2xx, TZ3xx, TZ4xx Series
#01-SSC-3378
List Price: $236.00
Our Price: $200.00
UTM SSL VPN Licenses
UTM SSL-VPN 1 User License
#01-SSC-8629
List Price: $94.00
Our Price: $80.00
UTM SSL-VPN 5 User Licenses
#01-SSC-8630
List Price: $405.00
Our Price: $345.00
Global VPN Client for Windows
Global VPN Client for Windows - 1 License
#01-SSC-5310
List Price: $94.00
Our Price: $80.00
Global VPN Client for Windows - 5 Licenses
#01-SSC-5316
List Price: $405.00
Our Price: $345.00
Content Filtering Client
Content Filtering Client - 10 Users (1 Year)
#01-SSC-1252
List Price: $179.00
Our Price: $152.00
Content Filtering Client - 10 Users (2 Years)
#01-SSC-1253
List Price: $305.00
Our Price: $259.00
Content Filtering Client - 10 Users (3 Years)
#01-SSC-1254
List Price: $431.00
Our Price: $366.00
Content Filtering Client - 25 Users (1 Year)
#01-SSC-1225
List Price: $402.00
Our Price: $342.00
Content Filtering Client - 25 Users (2 Years)
#01-SSC-1226
List Price: $680.00
Our Price: $578.00
Content Filtering Client - 25 Users (3 Years)
#01-SSC-1227
List Price: $962.00
Our Price: $817.00
Content Filtering Client - 50 Users (1 Year)
#01-SSC-1228
List Price: $754.00
Our Price: $641.00
Content Filtering Client - 50 Users (2 Years)
#01-SSC-1229
List Price: $1,282.00
Our Price: $1,090.00
Content Filtering Client - 50 Users (3 Years)
#01-SSC-1230
List Price: $1,810.00
Our Price: $1,539.00
Content Filtering Client - 100 Users (1 Year)
#01-SSC-1231
List Price: $1,414.00
Our Price: $1,202.00
Content Filtering Client - 100 Users (2 Years)
#01-SSC-1232
List Price: $2,404.00
Our Price: $2,044.00
Content Filtering Client - 100 Users (3 Years)
#01-SSC-1233
List Price: $3,394.00
Our Price: $2,885.00