Layered CyberSecurity

Building Protection that's Comprehensive, Complementary and Cost-effective

Why Layered Cybersecurity Works
The notion of layered security isn't new. But with companies needing to mobilize for the new business normal amid threats that are increasingly sophisticated, more varied and more frequent, layered cybersecurity has never been more relevant.

The idea behind layered cybersecurity is simple: The more obstacles you place in front of an attacker, the better your chances are to identify and stop the attack before your network, data or business are compromised.
Please complete the following form
Know Your Business for Optimal Security Effectiveness
Every business and organization is different. And many are at different phases of their path toward a sound, layered cybersecurity posture. These layers serve as a strong bedrock and will drastically reduce vulnerability gaps and mitigate even the most advanced cyberattacks - protecting your business, customers and brand.

While this overview is focused on technology, it's important organizations also implement consistent processes to ensure policies are being adhered to, compliance mandates are followed, and the outlined security protocols are being monitored and enforced. A lapse in any drastically reduces the effectiveness of the preceding core layers.
Products Mentioned in the Ebook
Email Security
One of the truths of email-borne threats is that attackers are quick to respond to mega-trends. The work-from-home rush along with the terrible COVID-19 pandemic are just the latest examples that makes email the top attack vector by far for hackers. Sadly, these will not be the last.
---
---
Wireless Access Points
Just because employees or users are within the perimeter of your network, doesn't mean any and all threats have been mitigated. In the modern work environment, users are connected wirelessly to the network via Wi-Fi access points. This can introduce risks depending on what content they access while at work or what sites or applications they use.
---
Endpoint Protection
End-users' curiosity is a risk factor in itself. Forever seeking connectivity, users will often connect to any available network without considering potential ramifications.

They'll also click on unknown links, fall victim to phishing emails, download applications from an untold number of unvetted sources and potentially, worst of all, insert unknown USB drives into their machines. These endpoints then become attack vehicles leveraged to penetrate your defenses.
---
Next-Generation Firewalls
Next-generation firewalls (NFGW) are the massive, foreboding walls that defend your traditional core network. When properly deployed, next-generation firewalls are tremendously successful at stopping known cyberattacks.

When shopping for firewalls, consider the services that go with it. The firewalls itself will be labeled with various speed specifications, ports, power supplies, expansion modules, etc., but the true differentiation is often found in the accompanying security services.
---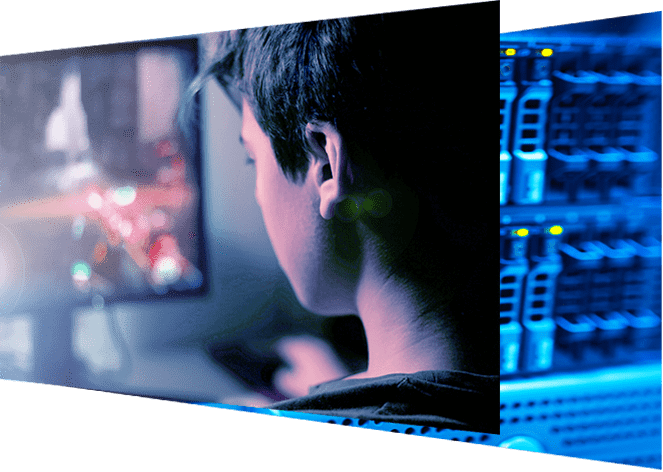 SD-WAN
For distributed organizations requiring advanced flexibility in their network design, SD-WAN technology is a perfect complement firewalls deployed at the headquarters or at remote and branch sites.

Instead of relying on more expensive legacy technologies such as MPLS and T1, organizations using SD-WAN can choose lower-cost public internet services while continuing to achieve a high level of application availability and predictable performance.