DOWNLOAD SONICWALL'S
CYBER THREAT REPORT
Knowledge can mean the difference between foresight and hindsight. That's why SonicWall offers actionable threat intelligence in the form of our annual Cyber Threat Report. To arm yourself with the information you need to stay ahead in the cyber arms race.
This page is the inforgraph version of the report. You can also download your 2021 Mid-Year Update SonicWall Cyber Threat Report today.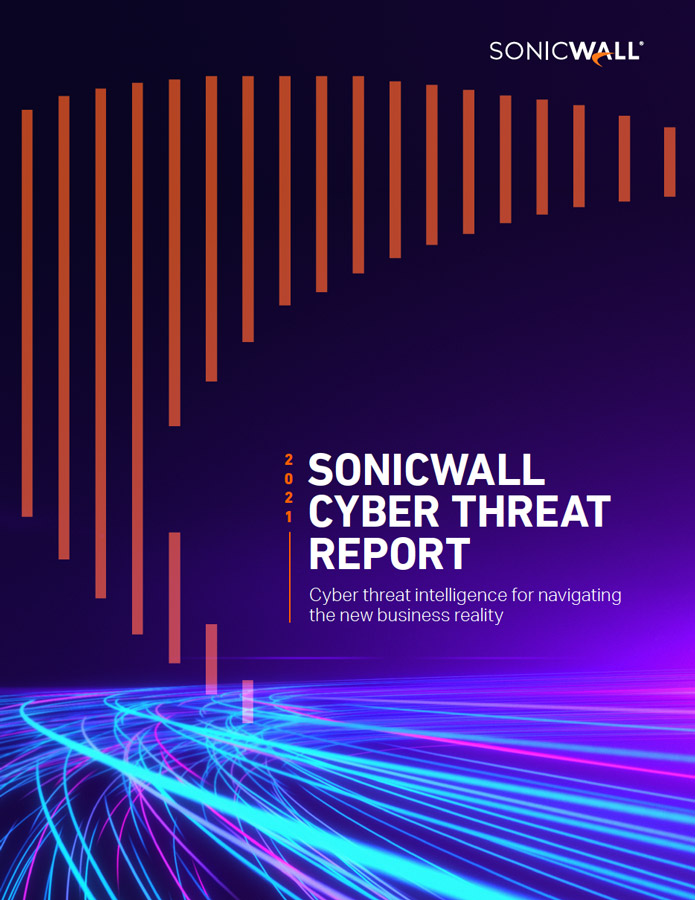 ---
AS WORKING SITUATIONS EVOLVED
IN 2021,
so did the methods of threat actors and motivated perpetrators. Threat actors are using any means necessary - lax security controls, unpatched vulnerabilities, zero-days and supply-chain weaknesses - for malicious gain and global unrest.
DISRUPTION & DISCORD
The disruption of a global pandemic impacted everything from the highest levels of federal government down to the way kindergartners learned to read.
Cybercriminals exploited the changing environment.

---
RANSOMWARE AT ALL-TIME HIGH
Ransomware attacks in the first half of 2021 have already eclipsed the entire volume total of 2020 - a 151% year-to-date increase.
In the first six months of 2021, global ransomware volume reached an unprecedented 304.7 million attempted attacks.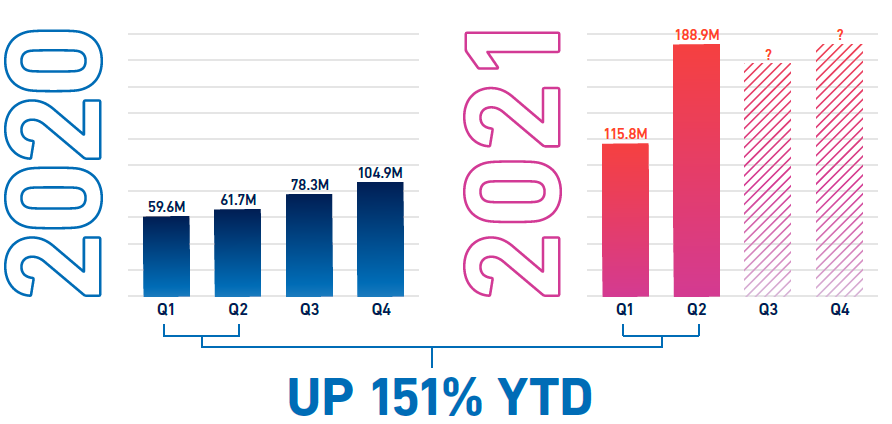 ---
RYUK THE TOP RANSOMWARE
… AGAIN
The top ransomware of 2021, Ryuk, was recorded by SonicWall nearly every nine seconds during its peak in June. In the first half of 2021, 93.9 million instances of Ryuk were recorded.
93.9 Million
That's nearly 3x the number of Ryuk attempts seen in the first six months of 2020.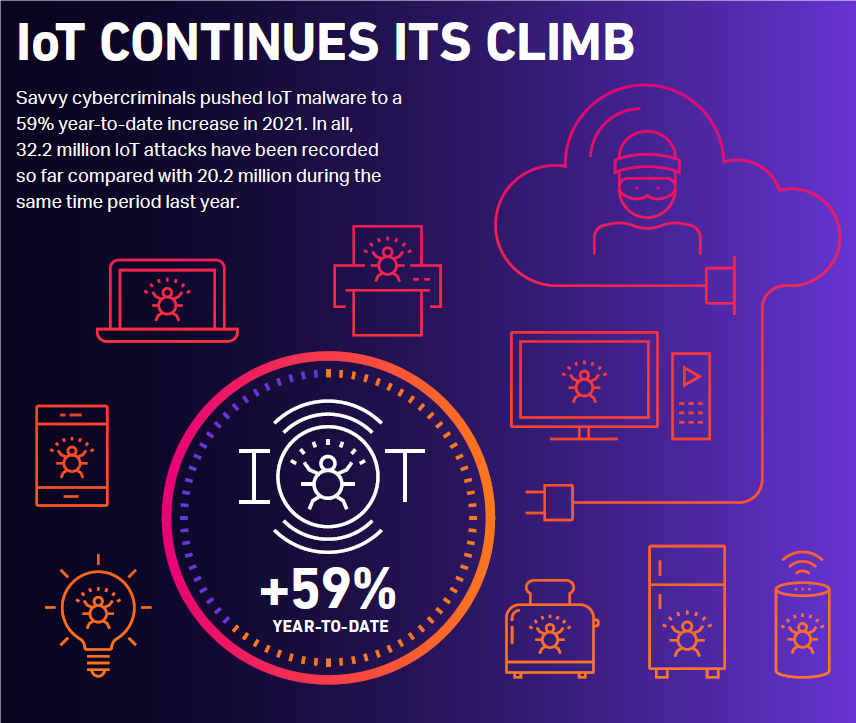 ---
GLOBAL CYBERATTACK TRENDS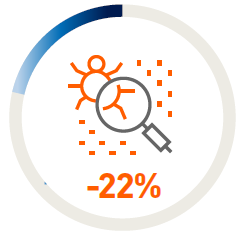 2.5 Billion
MALWARE ATTACKS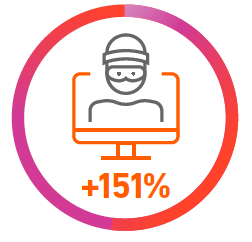 304.7 Million
RANSOMWARE ATTACKS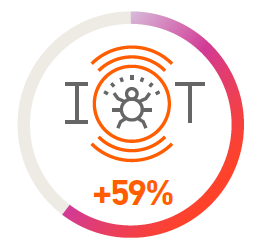 32.2 Million
IoT ATTACKS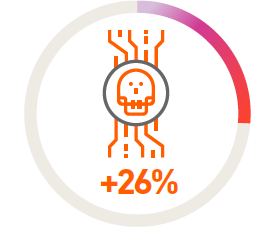 2.1 Million
ENCRYPTED THREATS
51.1 Million
CRYPTOJACKING ATTACKS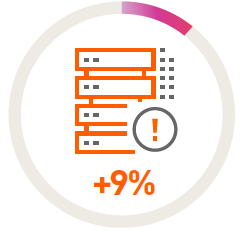 2.5 Trillion
INTRUSION ATTEMPTS
Featured Products